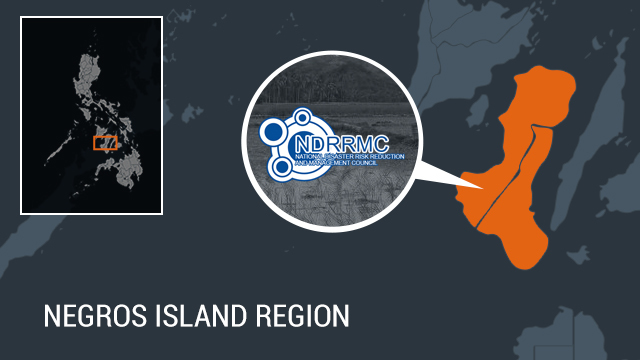 The council is chaired by Office of Civil Defense Regional Director Blanche Gobenchiong, and currently has 8 personnel in its office in Bacolod City
BACOLOD CITY, Philippines (Jan. 15, 2016) — Negros Island Region launched its Regional Disaster Risk Reduction and Management Council (RDRRMC) this week, the 3rd council to be formed in the newly created region in the Visayas.
The council is chaired by Office of Civil Defense (OCD) Regional Director Blanche Gobenchiong. The regional directors of the Department of Science and Technology (DOST), Department of the Interior and Local Government, Department of Social Welfare and Development (DSWD), and the National Economic and Development Authority (NEDA) will serve as vice chairpersons.
"It is a good way to start our jobs with a common ground or understanding. There is a need to know what threats are coming from natural calamities and human-induced disasters," National Disaster Risk Reduction and Management Council executive director Alexander Pama said during the activation of the regional council at the Negros Occidental Provincial Capitol on Tuesday, January 12.
"Once we know the threats, we can come up with risk-informed decisions. The equipment will follow," he added.
During disasters, DOST is in charge of prevention and mitigation; DILG, of preparedness; DSWD, of response; and NEDA, of rehabilitation and recovery.
Pama said that with the creation of a RDRRMC, more equipment and technology will be available to Negros Occidental and Negros Oriental to meet their needs before, during disasters, and after disasters.
He said the new region needs to set up a clear disaster preparedness program to protect life and properties.
Gobenchiong, for her part, said the interim regional office of OCD is already set up in Bacolod City, with 8 personnel.
She is hoping to have a bigger office here so it can be converted into the Regional Disaster Operation Center to accommodate the representatives of 38 government agencies affiliated with the council.
She said OCD is planning to construct its own building after the regional centers along the boundary of Kabankalan City, Negros Occidental, and Mabinay town, Negros Oriental, are set up.
RDRRMC is one of the 3 councils in Negros Island Region. Others are the Regional Development Council chaired by Negros Occidental Governor Alfredo Marañon Jr, and the Regional Peace and Order Council chaired by Negros Oriental Governor Roel Degamo.
---
  by Marchel P. Espina | Rappler.com