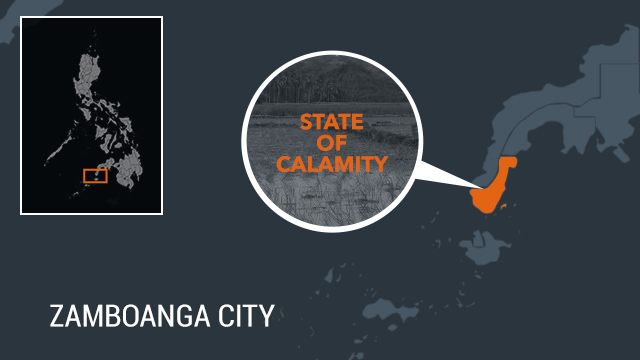 The city agriculturist estimates that up to 2,000 hectares of rice and corn field have gone to waste
ZAMBOANGA CITY, Philippines (Jan. 13, 2016) — The City Disaster Risk Reduction and Management Council passed a resolution on Monday, January 11, declaring a state of calamity in Zamboanga City, following the implementation of a water rationing scheme.
Hundreds of hectares of rice and corn fields have also been damaged due to the depletion of irrigation canals.
The resolution was sponsored by Councilor Cesar Jimenez Jr of the city council's disaster committee, and supported unanimously by the other councilors.
In the meeting with city officials, OIC General Manager Alejo Rojas of the Zamboanga City Water District explained how the rate of depletion of the water supply in rivers now was faster than in previous years.
The Office of the City Agriculturist, headed by Diosdado Palacat, also reported that at least 600 hectares of rice and corn fields had been declared unusable by the farmers.
That may reach 2,000 hectares by the end of the week, when reports from far-flung villages are expected to come in.
The agriculturist's office requested an immediate allocation for emergency response, including cloud seeding, to augment the water supply and mitigate the effects of the drought.
---
  by Richard Falcatan | Rappler.com