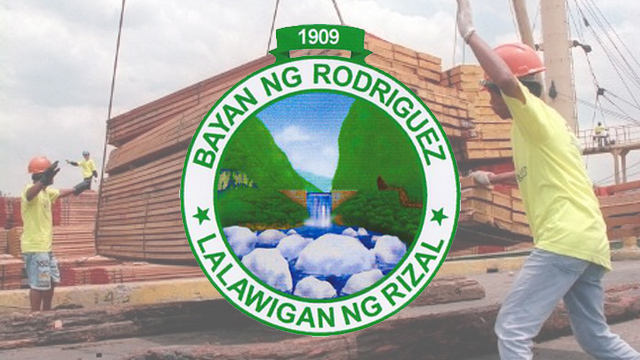 The Ombudsman files charges against former mayor Pedro Cuerpo and municipal official Aristotle Cruz
MANILA, Philippines (Feb. 7, 2016) — The Office of the Ombudsman filed a criminal case with a "no bail" recommendation against a former mayor of Rodriguez, Rizal, for illegal possession of hot lumber and other forest products amounting to at least P9 million ($188,329).
Former Rodriguez, Rizal mayor Pedro Cuerpo has been charged before the Sandiganbayan in relation to a July 2005 raid by the Rizal Community Environment and Natural Resources Office (CENRO) and the Provincial Environment and Natural Resources (PENRO).
During the raid, 28,850 board feet of assorted tropical hardwood timber were discovered inside the Municipal Motor Pool (MMP). A 30-inch diameter band saw, one cutter-planer, one table circular saw, one electric motor, one compressor, and one drill press were found as well.
Former MMP head Aristotle Cruz is also named in the case.
Cuerpo and Cruz are accused of violating Section 77 of the Revised Forestry Code. Under this, possession of forest products without any license is punishable under Articles 309 and 310 of the Revised Penal Code.
According to the prosecution, the defendants failed to submit the legal documents and permits of the forest products and equipment, which are required under Presidential Decree No. 705.
"(Defendants) deliberately refused to turn over said timber products, tools, and equipment to the Department of Environment and Natural Resources despite notice," the prosecution added.
Instead, Cuerpo and Cruz allegedly used the lumber to make chairs, cabinets, and other furniture within the MMP premises, again without authority from the DENR.
---
  | Rappler.com