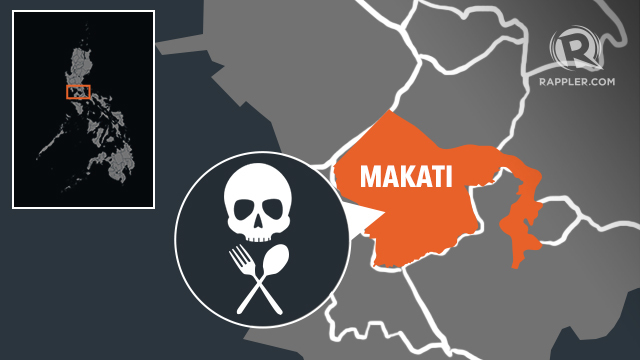 According to Makati city officials, the students reportedly experienced dizziness and stomach pains after ingesting biscuits bought from the school canteen
MANILA, Philippines (Jan. 14, 2016) — At least 100 students from the Pio del Pilar Elementary School in Makati City were rushed to medical facilities after suffering from "food poisoning," city officials said on Thursday, January 14.
Acting Makati Mayor Romulo "Kid" Peña Jr said in a statement he had ordered the Makati Health Department and the Makati City Police to conduct a thorough investigation of the incident.
"We deeply regret the food poisoning incident earlier today in Pio del Pilar Elementary School that has caused at least 100 students to fall ill after reportedly ingesting snack foods sold by the school canteen," Peña said.
A medical bulletin from the Ospital ng Makati (OsMak) as well as Peña's spokesperson Gilbert delos Reyes said that around 70 students were rushed to the Barangay Palanan Health Center while 44 were sent to OsMak.
The students, aged between 9 to 13 years old, complained of dizziness and stomach pains.
Though he could not give a specific number of the affected students as of posting time, Delos Reyes said some of them were sent home while those remaining in the health center and OsMak were still under observation.
Peña said he has personally visited the students to check on their condition on Thursday morning.
"I am assuring their parents that the city government will shoulder the costs of their treatment and management until they have fully recovered….The public may rest assured that the city government will do its best to prevent a repeat of the unfortunate incident," he said.
---
  by Mara Cepeda | Rappler.com