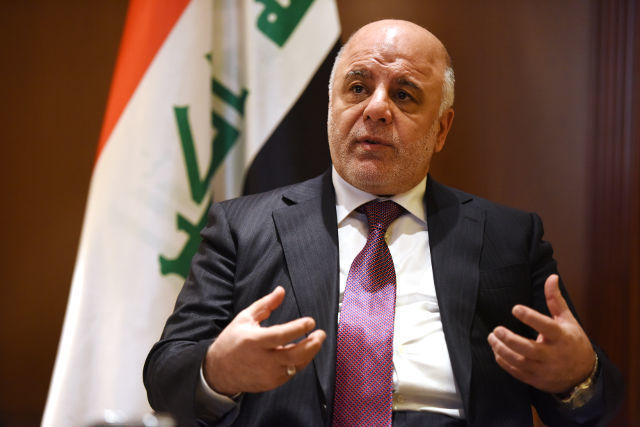 Abadi intends for 2016 to be 'the final year for the existence of Daesh in Iraq, using the arabic acronym for ISIS
MUNICH, Germany (Feb. 13, 2016) — Iraqi Prime Minister Haider al-Abadi vowed on Friday, February 12, to drive the Islamic State (ISIS) group out of his country by the end of the year.
"We intend this year to make it the final year for the existence of Daesh in Iraq," he told an audience at the Munich Security Conference, using the Arabic acronym for ISIS, also called IS and ISIL.
"The area we have liberated so far is more than half of what was occupied by Daesh before. Now we have almost all governorates liberated from Daesh apart from Nineveh and part of al-Anbar."
Abadi said there had been major improvements to the quality of the Iraqi army since the early days of the ISIS advance in 2014, when many troops abandoned their equipment and fled battles against the jihadists.
He also touted progress in winning the trust of Sunni populations that felt discriminated against by the Shia-dominated government.
"The population of al-Anbar are welcoming our security forces, they are fighting alongside our military in liberating their areas. The population who were under the control of Daesh are moving to areas controlled by Iraqi security forces because they feel safer," Abadi said.
"This is a huge departure from two years ago when the populations in these areas did not want Iraqi security forces to be there."
---
  by Agence France-Presse | Rappler.com