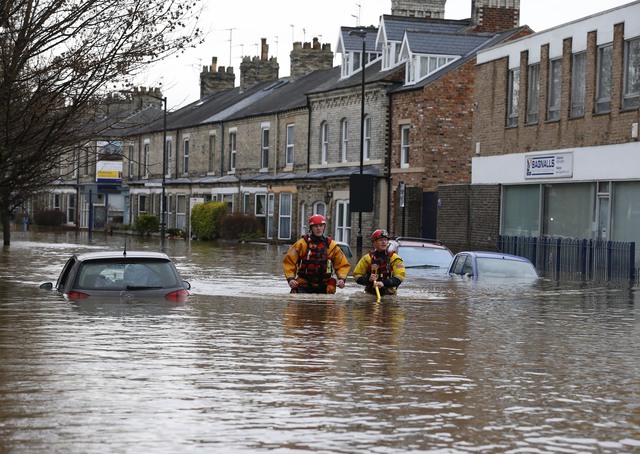 Philip Dilley, who drew flak for vacationing while the UK was flooded, says he can't work 'at short notice'
LONDON, United Kingdom (Jan. 12, 2016) — The head of the British agency that manages flood risks resigned on Monday, January 11 (Tuesday, January 12 in Manila) after coming under fire for not returning from holiday in Barbados during last month's heavy rains in northern England.
His departure from the Environment Agency caps a torrid few weeks for the government, which has been accused of cutting spending on defenses against floods that went on to cause millions of pounds worth of damage and misery for thousands of Britons over the Christmas period.
"My reason for resigning is that the expectations of the role have expanded to require the chairman to be available at short notice throughout the year, irrespective of routine arrangements for deputy and executive cover," Philip Dilley said in a statement.
"In my view this is inappropriate in a part-time non-executive position, and this is something I am unable to deliver."
In early December, Storm Desmond brought the country's first wave of heavy rain, with streets submerged in northwest England and 60,000 homes left without power.
Just as it was recovering in time for the Christmas holidays, northern England was once again battered by high winds and heavy rains.
Much of the historic city of York was left under several feet of water while flooding also affected the northern cities of Leeds and Manchester.
Britain's popular Daily Mail newspaper accused Dilley of "sunbathing" in the Caribbean "while Britain suffers its worst floods in decades".
Dilley said media scrutiny had "intruded" on his family and diverted attention from the job of helping those who have been affected by floods.
---
  by Agence France-Presse | Rappler.com